---
The Campana family name has been synonymous with great wine and food in Ballarat since 1976. The multi-generational family business occupies the corner of Mair St and Armstrong St, opposite the new Ballarat Gov Hub building. The original heritage building has been lost to many twentieth-century transformations, leaving a largely blank architectural canvass in a prominent location for this design experiment.
A literal celebration of the Campana family name, this minimal-cost / high-impact concept transforms the current building façade. Rather than maintain the existing square openings, the windows and doors are grouped together to become a supergraphic. A simple geometric typeface was developed to conform with maximum glass sizes and shapes, with a subtle brass inlay between steel plates outlining individual letterforms.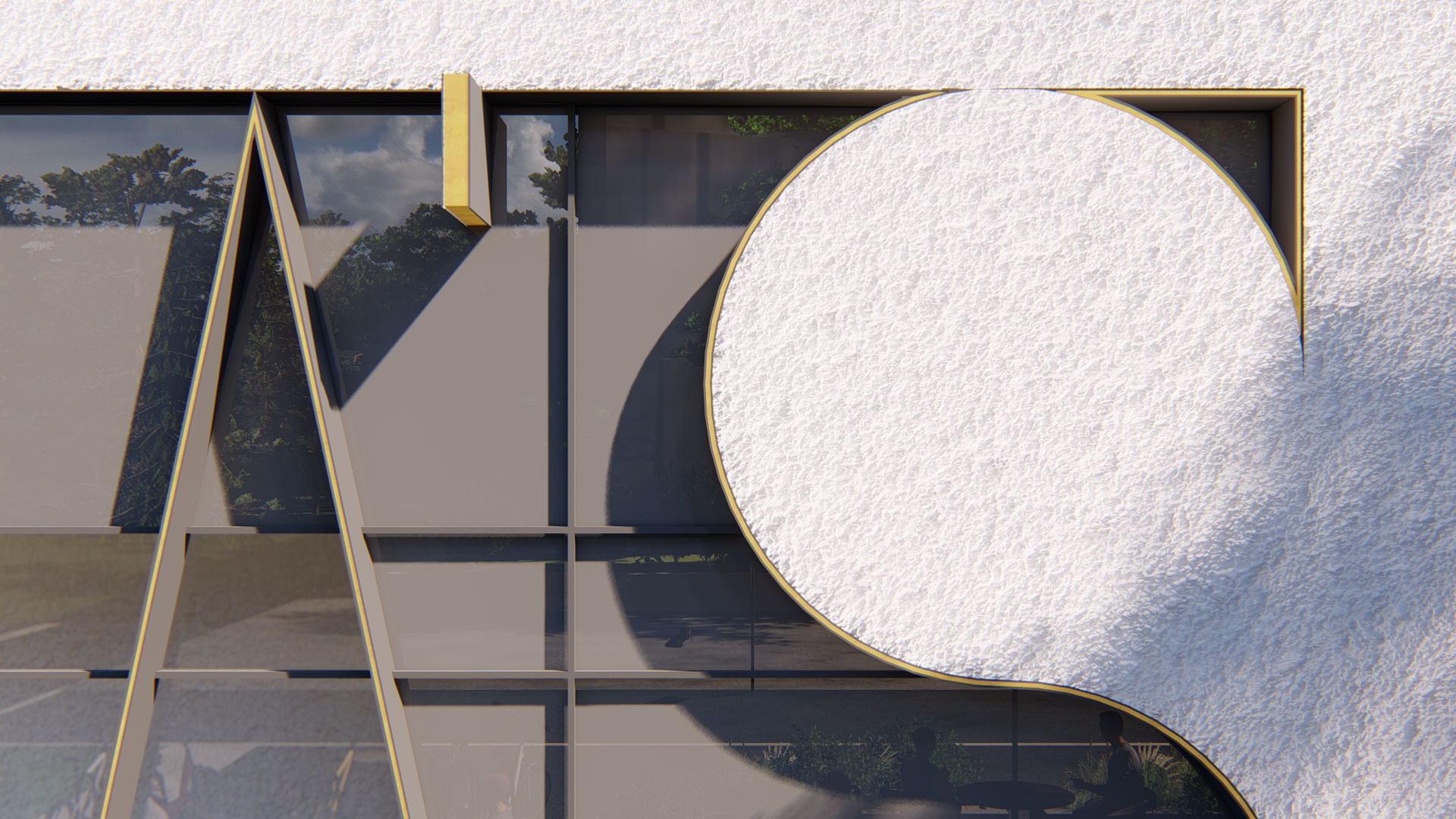 Facing Mair St, the original upper-level heritage structure is retained and restored. The area immediately below becomes a dedicated public art space for the community. This is a formalisation of the current informal use of this façade where posters and artwork are currently displayed.
Artwork -
Balacing Act,
Aldona Kmiec (instagram
@aldonakmiec)
© MOLONEY ARCHITECTS P/L T. +61 3 4333 9396 We acknowledge and pay respect to the Traditional Owners of country throughout Australia, their culture and Elders past, present and future.