Daylesford 1863
---
Located in Daylesford's central church precinct, this project involved the integration of a restored heritage structure with a new space for modern living. Built in 1863 as a Parson's residence, the original structure was completely restored after suffering through a series of small scale renovations in the 1980's and 1990's. The design response focuses on three main elements – 'The Parsonage', 'The Pavilion', and 'The Gallery'. 'The Parsonage' accommodates 3 bedrooms, 2 bathrooms, a formal living room, a study, and a semi-enclosed terrace space. A previously concealed fireplace has been recommissioned to provide warmth for outdoor dining.
'The Pavilion' is a contemporary structure of full-height black steel windows and planes of white brick. Positioned on the rear boundary of the south-facing backyard, the extension creates a private courtyard with abundant access to north light for the new living spaces. Summer sun is controlled by a timber pergola and sliding timber screens that can be rolled into place to filter the low western sun. 'The Gallery' links the Pavilion to the Parsonage via a long hallway designed with an integrated art hanging track and a concrete display plinth. A space for paintings and sculptures, the Gallery invites us to stop and dwell in a transitional space that bridges old and new.
Size - 330m2
Location - Daylesford, Victoria
Year - 2019
Builders - Hayden Bromley
Art - Stephen Pleban
Photography - Ben Hosking
Film - Mass Motion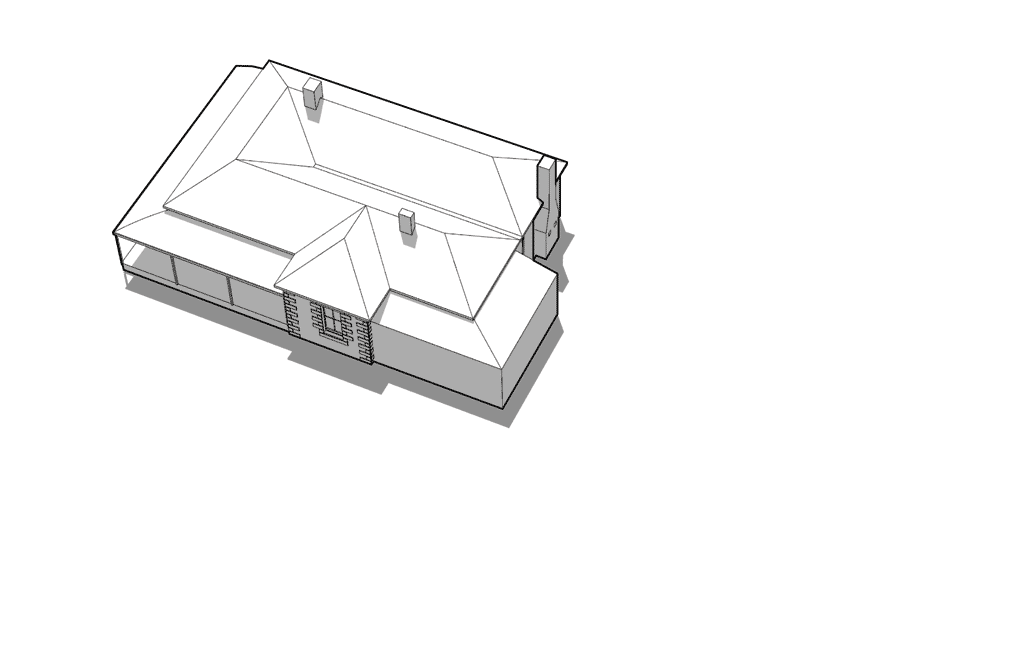 ---
---
© MOLONEY ARCHITECTS P/L T. +61 3 4333 9396 We acknowledge and pay respect to the Traditional Owners of country throughout Australia, their culture and Elders past and present.