Remnant House
---
Replacing a substantial homestead lost to bushfire, Remnant House draws inspiration from the Roman 'atrium house' typology to create a domestic courtyard within the larger rural landscape. A series of connected pavilions create a large square around the remnants of the original homestead. At the centre of the courtyard, the ruins of the original building's cellar are transformed into a sunken garden space.
Rotated slightly from the original building's alignment, the new house is orientated directly north to align with a view of the property's ornamental lake. The design plays with the tension between the old and new building alignments via a series of acute angled 'blade wall' forms.
The building is made from a robust material palette including naturally fire-resistant blackbutt, steel, concrete, and limestone.
Builder -
Dome Constructions
Photography - Ben Hosking
Styling - Nat James
Landscape -
Janene Byrne
Year - 2022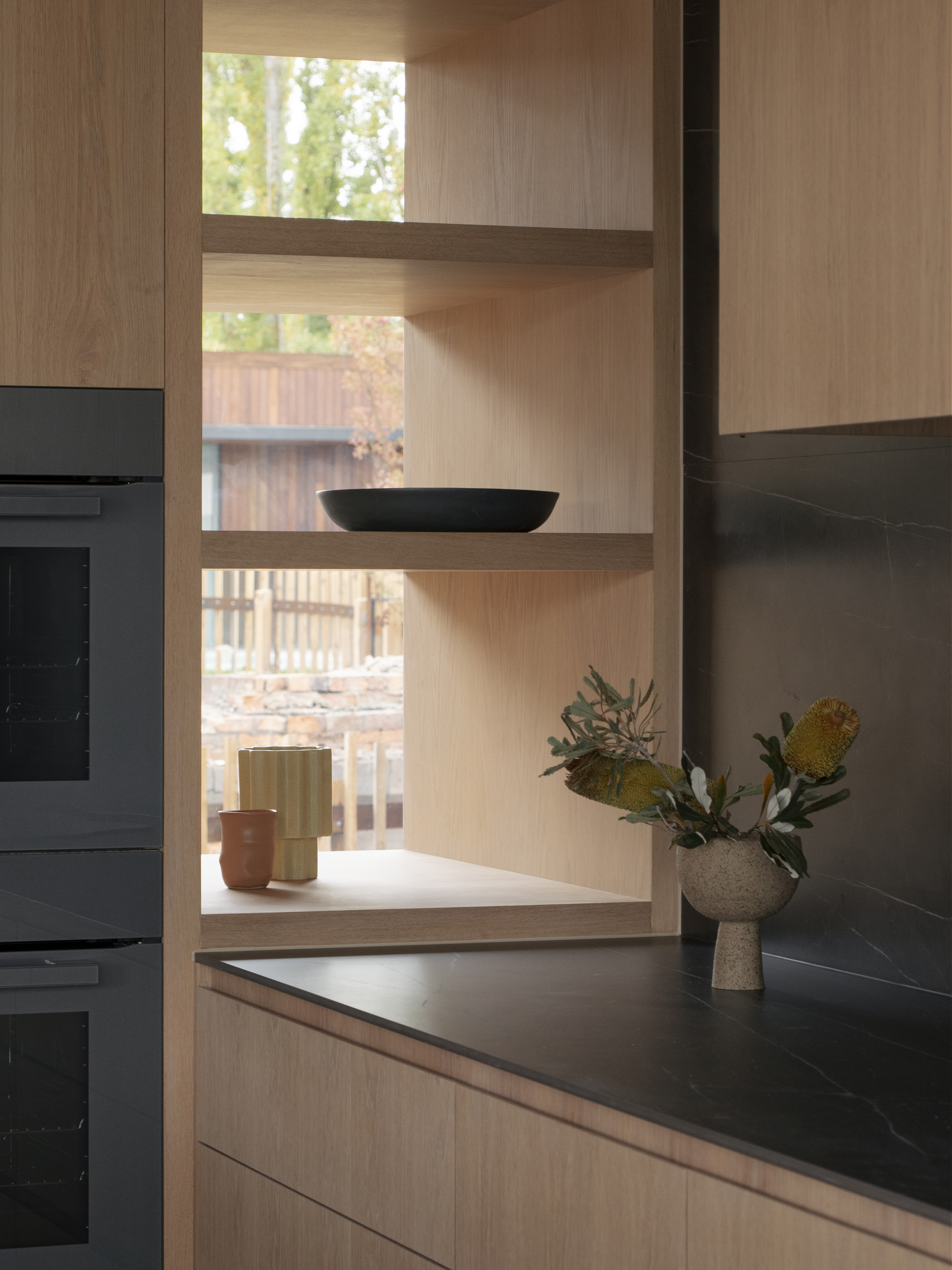 © MOLONEY ARCHITECTS P/L T. +61 3 4333 9396 We acknowledge and pay respect to the Traditional Owners of country throughout Australia, their culture and Elders past and present.